2018 is about to pass, a new year with new plans to return all over the country. Joining the atmosphere to celebrate the New Year and say goodbye to the old year with the successes achieved, on the evening of January 19, 2019, Thien Hoang Solution Joint Stock Company successfully organized the year-end party and Happy New Year in the warm and vibrant atmosphere. The party took place with the full attendance of the Board of Directors, guests and the whole family and relatives of the company's employees.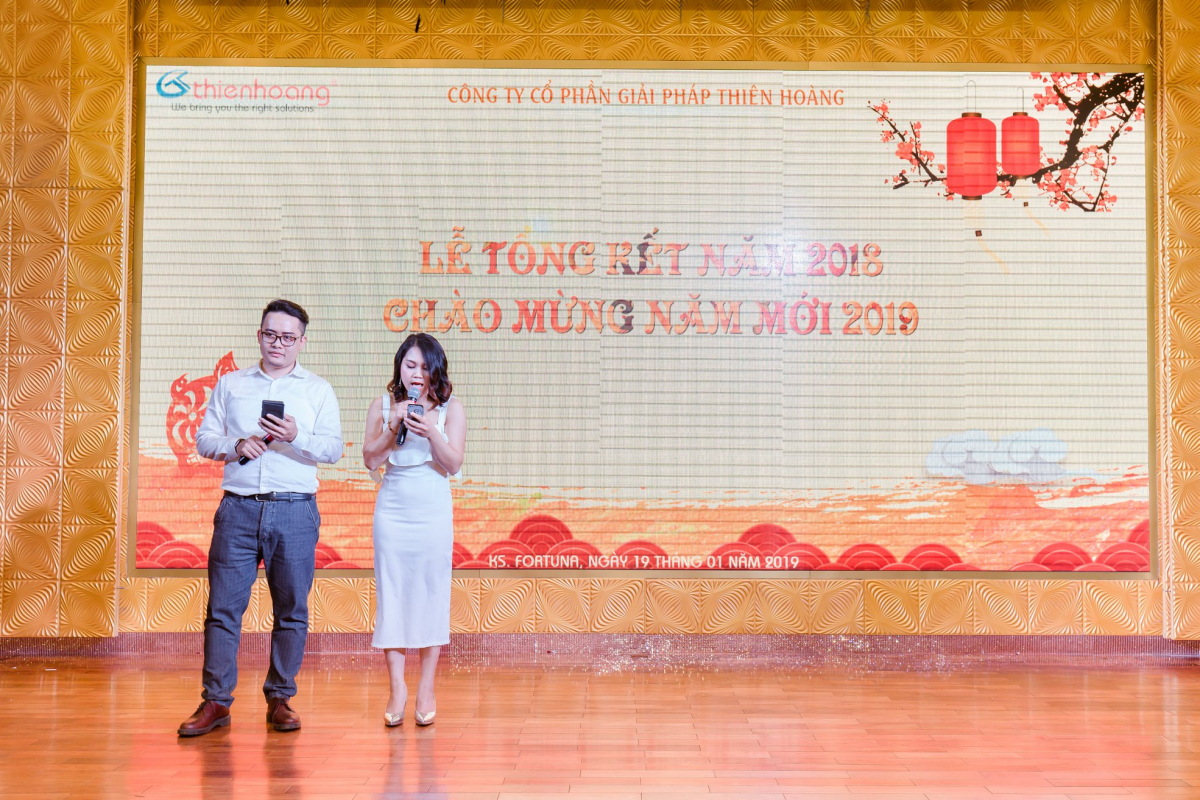 The year-end party is an opportunity for all employees of Thien Hoang company to look back on the past one-year journey, a sincere gratitude from the Board of Directors to all employees of the company who have tried their best for the development of the company. That is also the message of Chairman Nguyen Trung Kien to all employees in his speech at the party.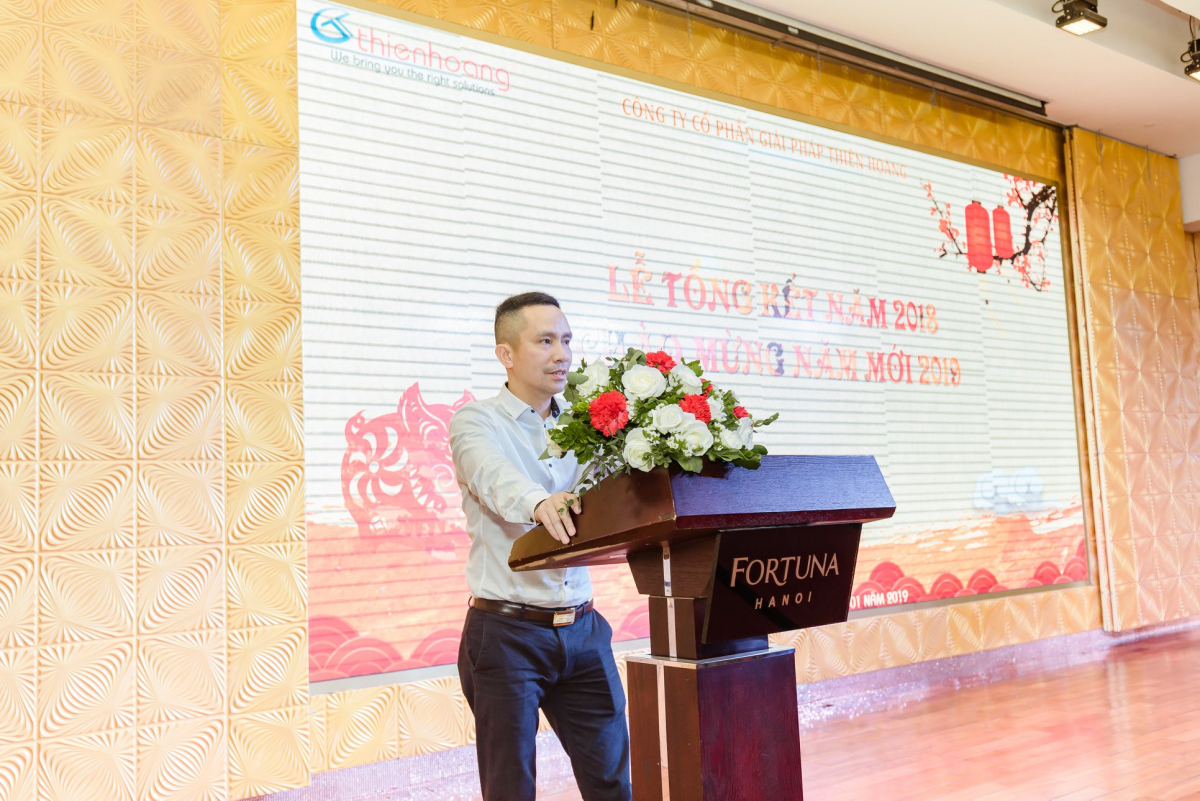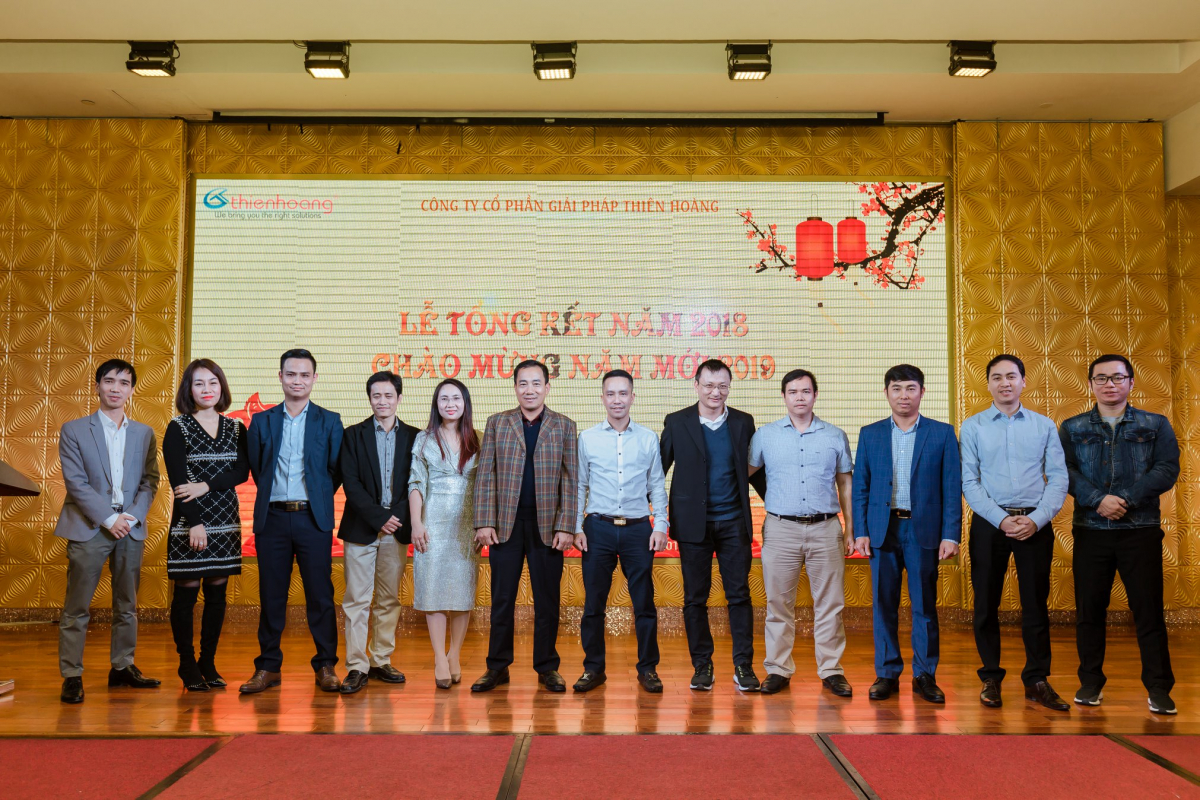 At the beginning of the party, there were art performances by the company's staffs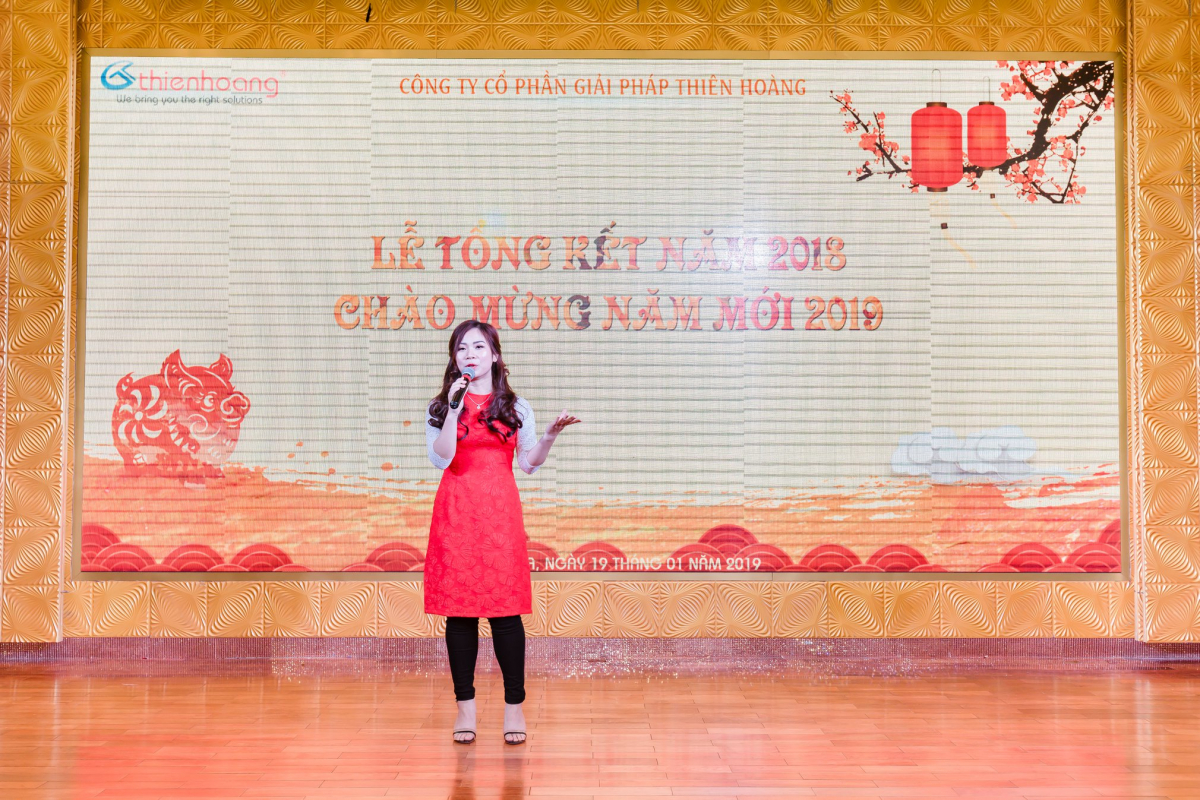 Cam Van with the song "Doan Xuan Ca"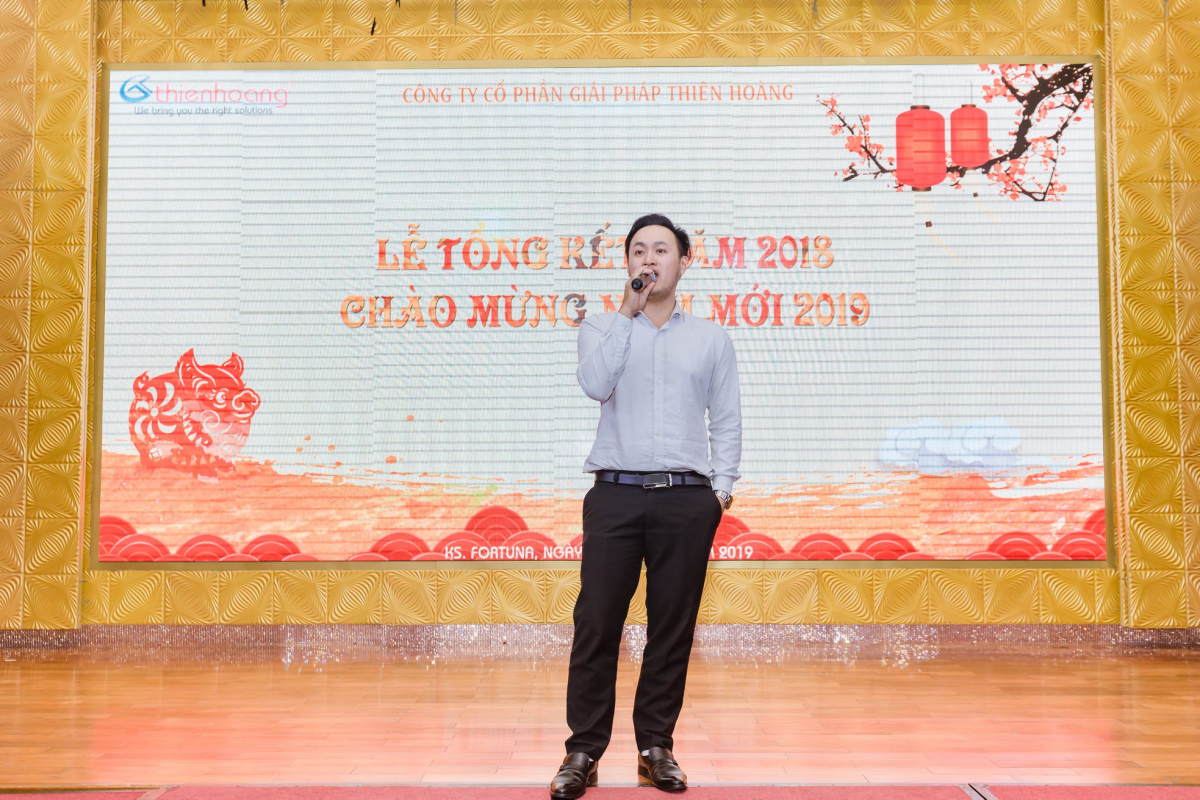 Ngoc Son shows off his warm voice through the song "Kathy Kathy"
Next is the program to honor the excellent departments and individuals in 2018 - wonderful people who have been with and side by side to the Company during the past time.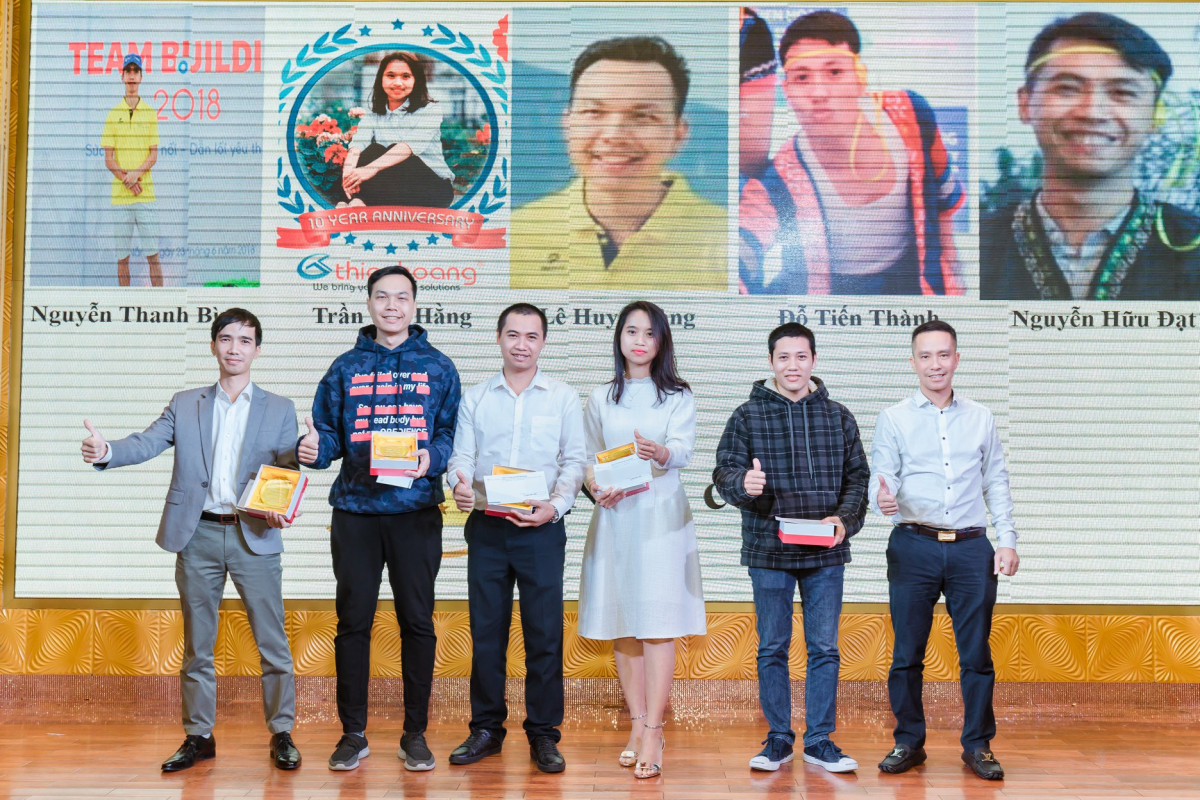 Long service award for 5 years working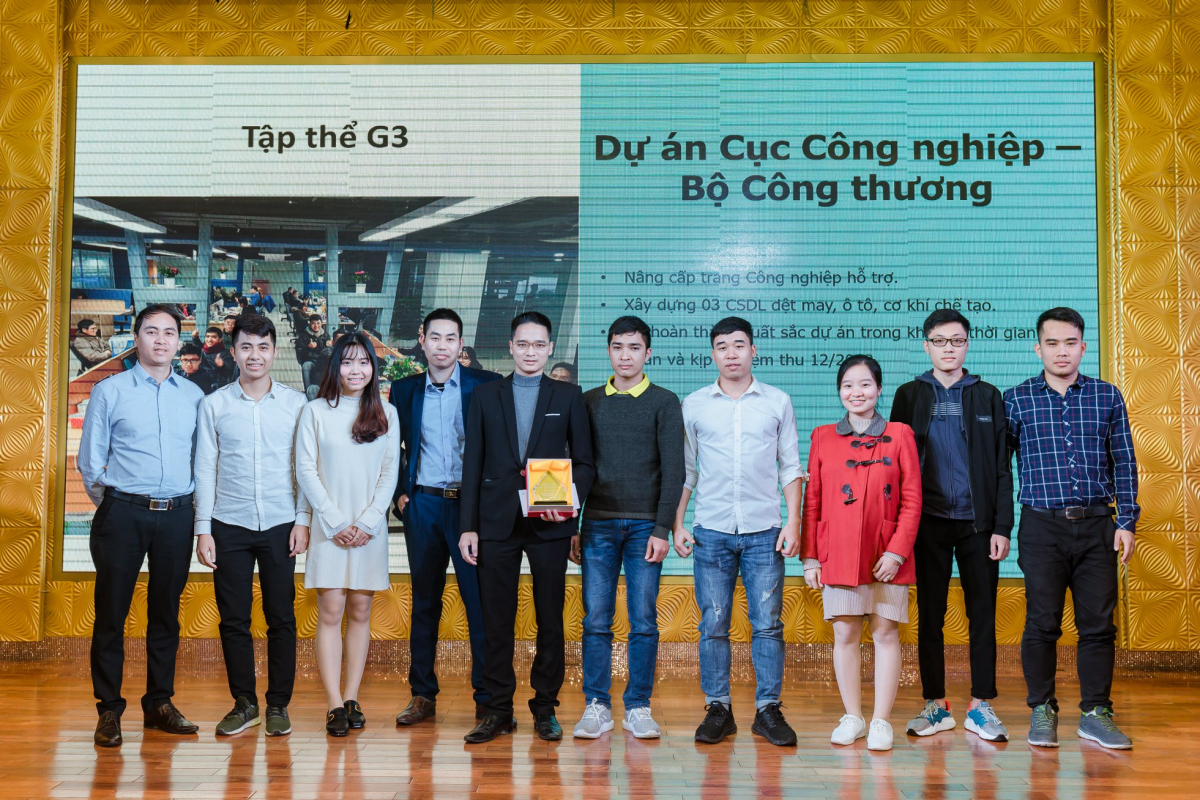 G3 Team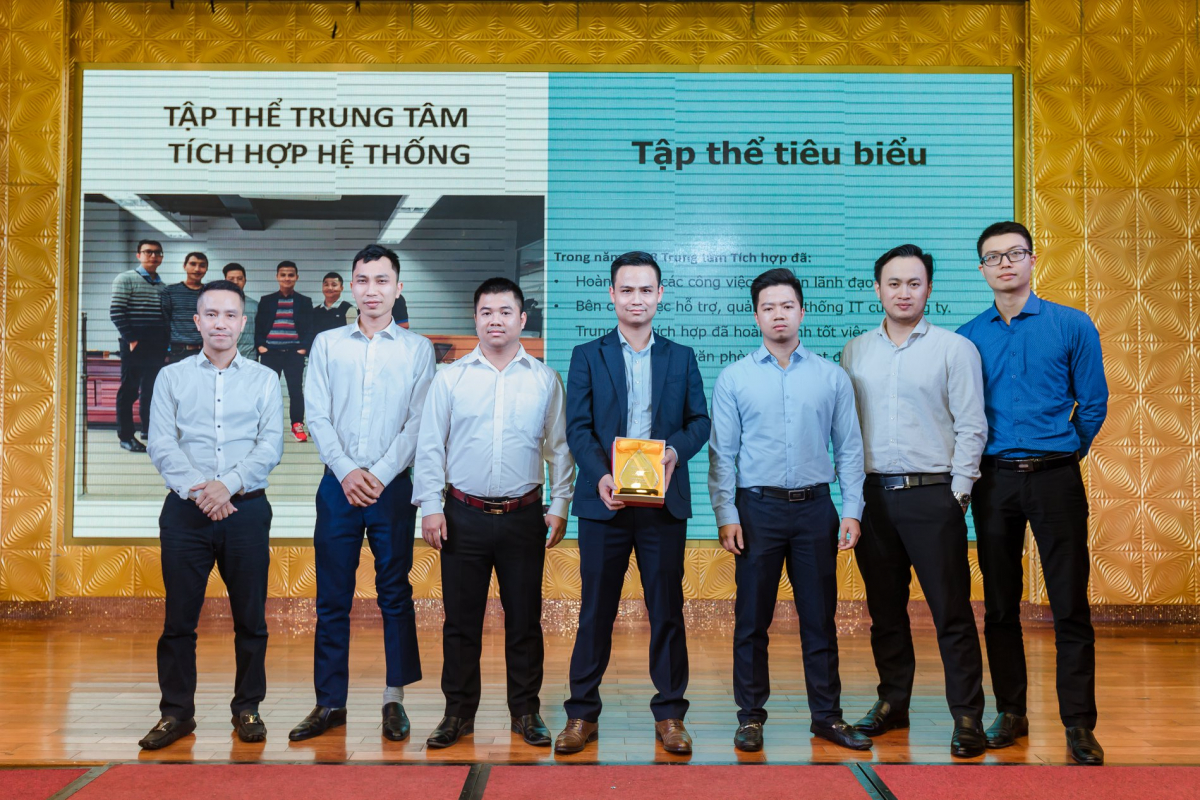 System Integration Center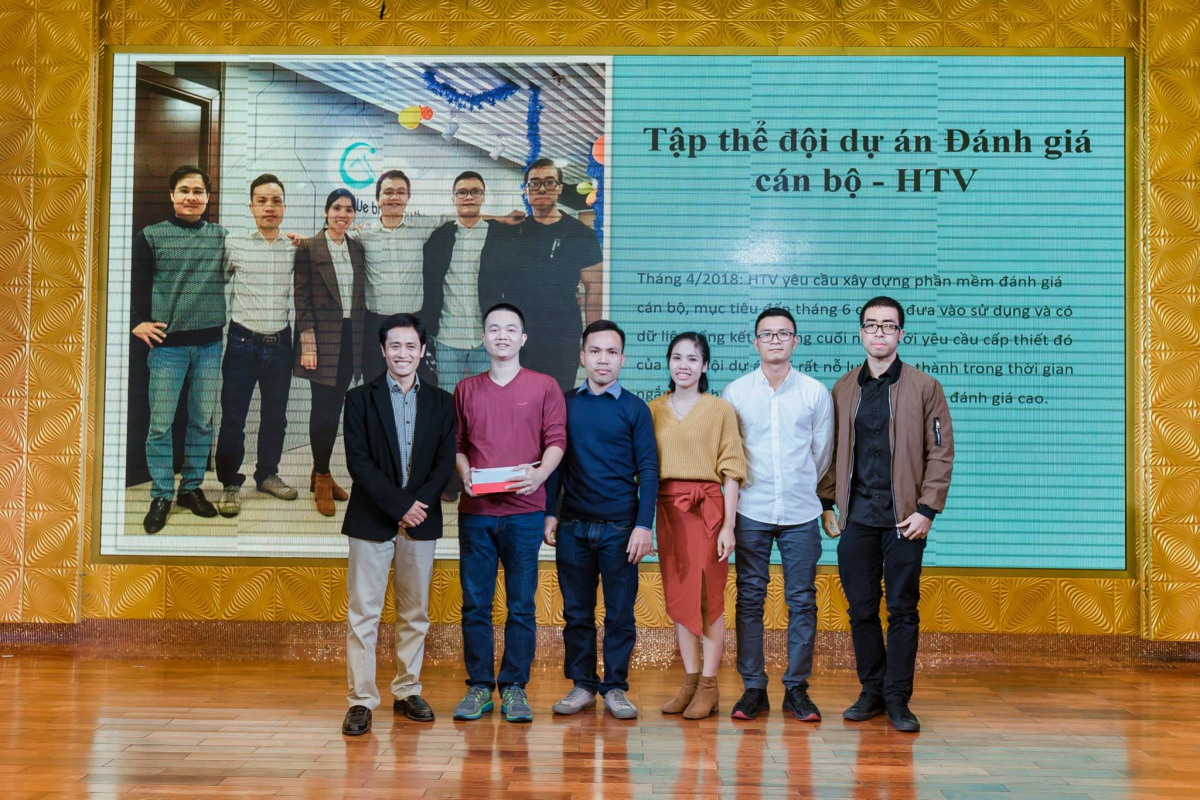 G1 Team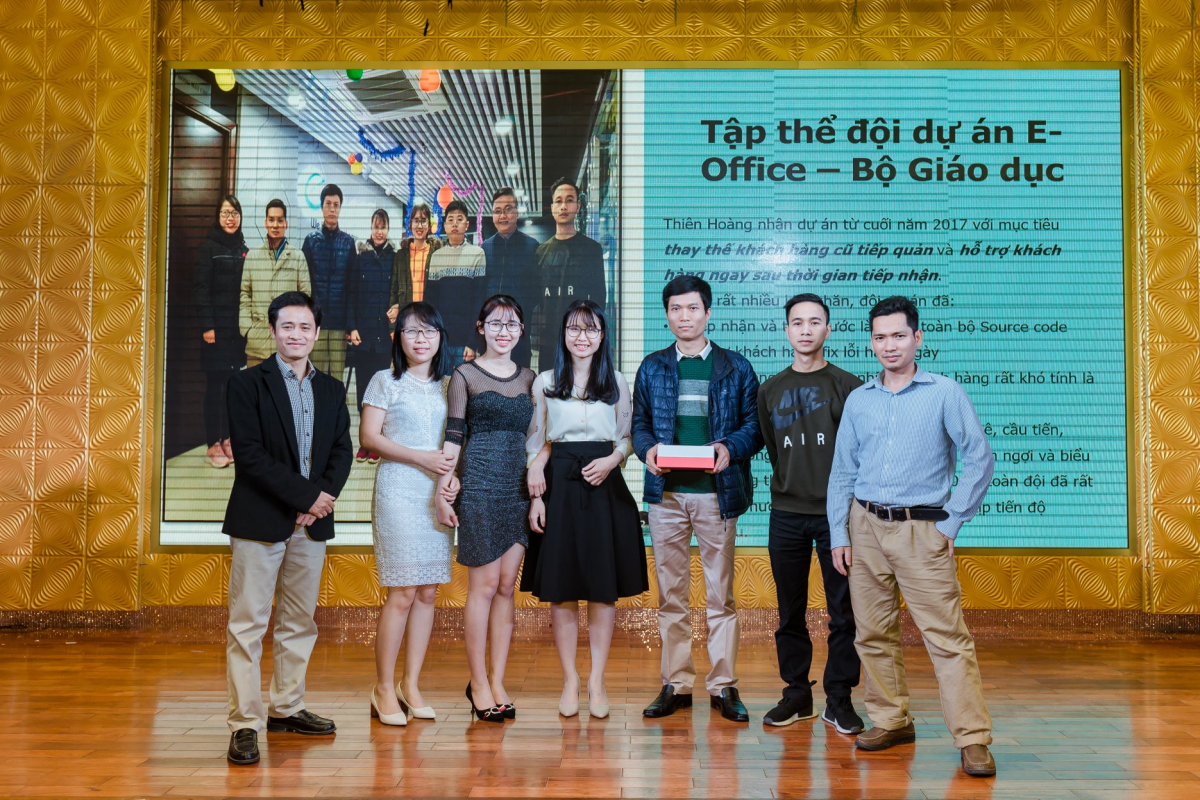 G9 Team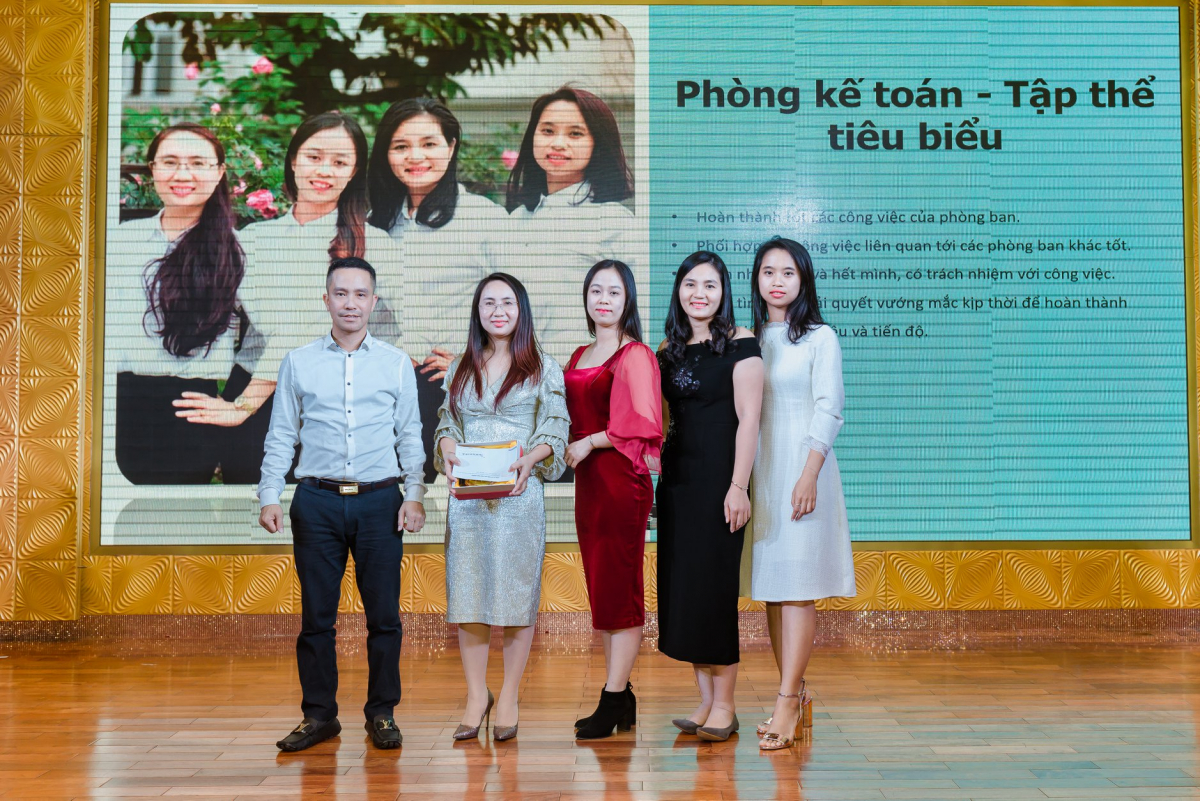 Accounting Department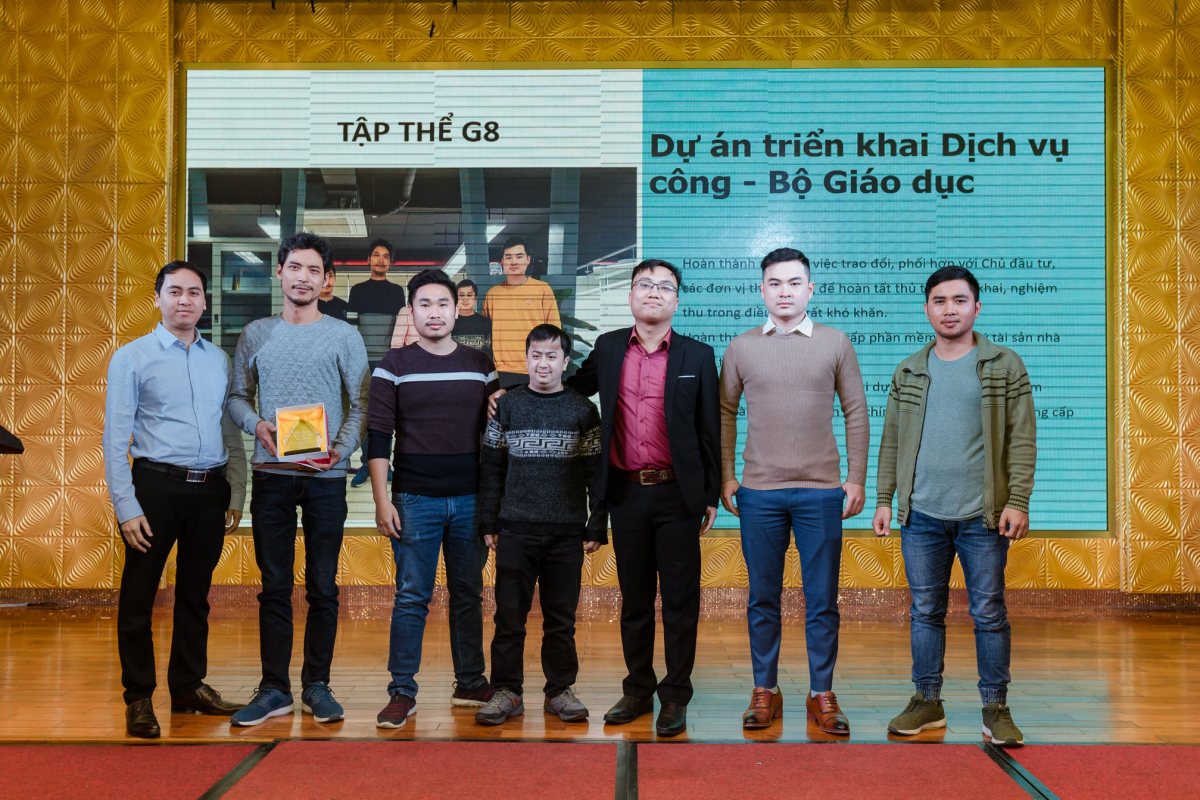 G8 Team
And many other excellent collectives and individuals..
Only a few more days, the Year of Pig will knock on the door of every family and make the hearts more and more excited and joyful. Peach blossom was blooming, young buds sprouted softly. Tet has come!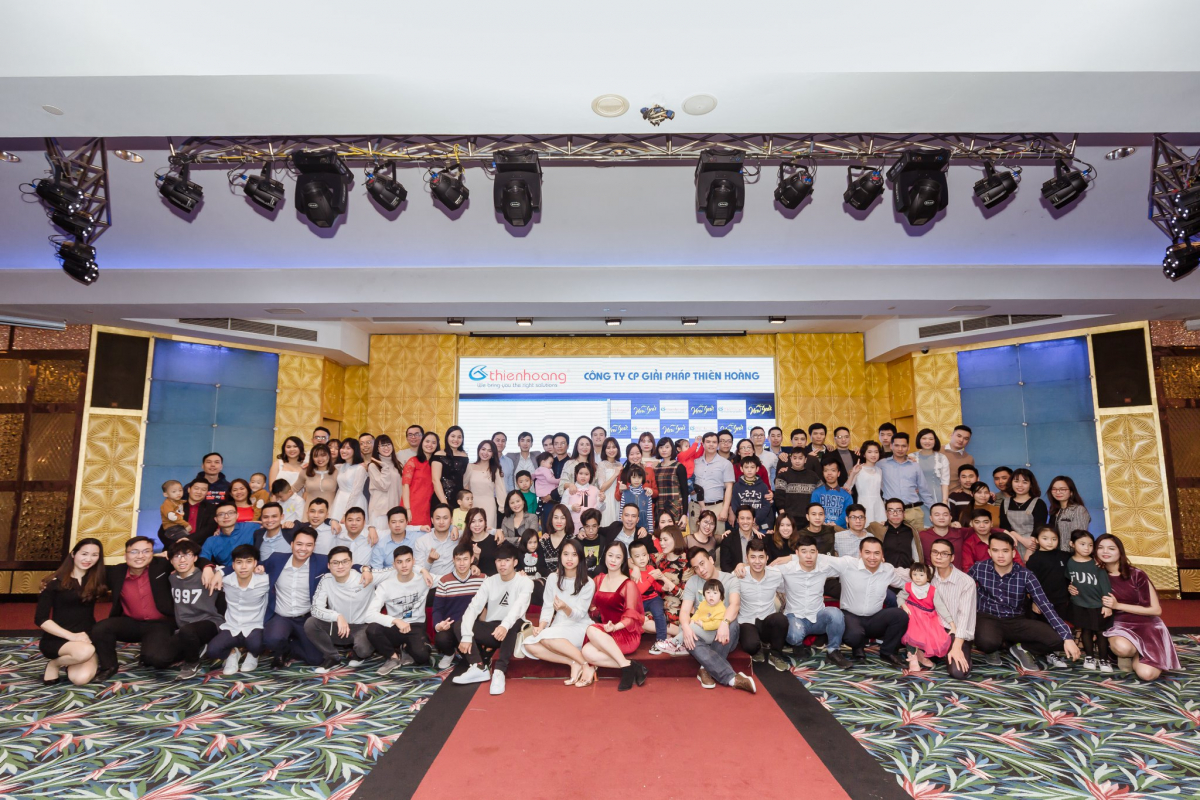 Wishing the officials and employees of Thien Hoang a new year filled with health, thousands of luck and more enthusiasm to accompany Thien Hoang to rise and reach further in the future.