The rain of flowers and gifts on 8/3
In offices, organizing an International Women's Day anniversary for women is indispensable. Today, the atmosphere, the appearance of the office seems to be "put on a new coat".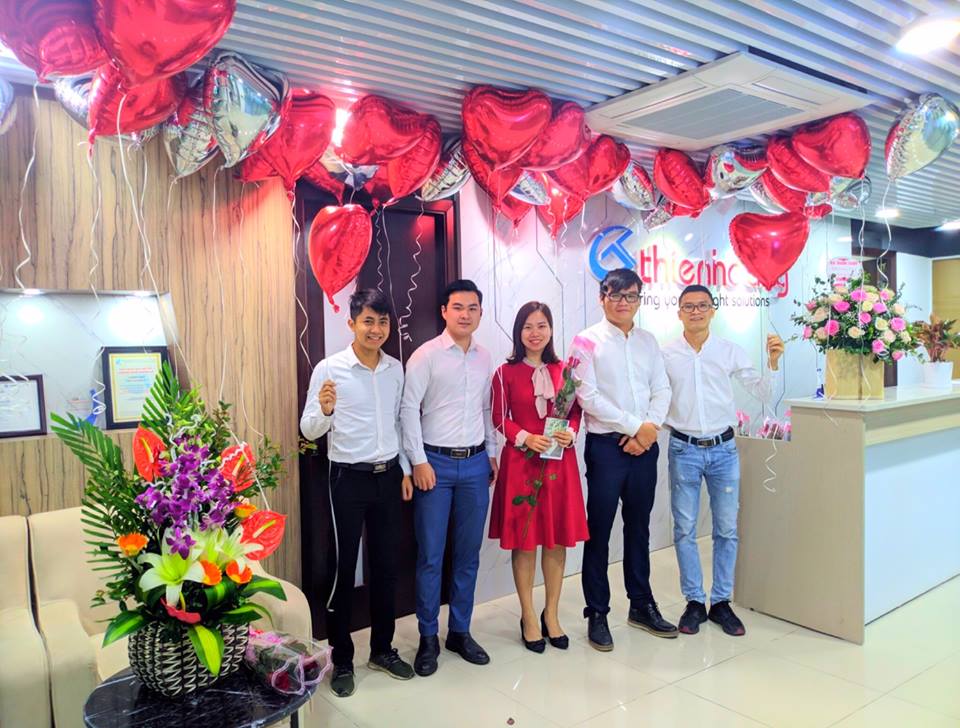 And yet, in the afternoon of March 8, the company organized a team building session for all staffs at Yen So Park. In addition to the exciting sports games, this team building also features a barbecue and free karaoke until the evening.