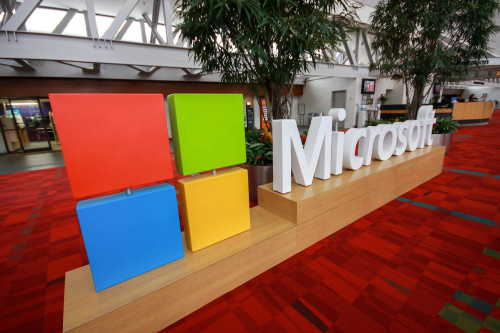 Microsoft is expected to announce plans to integrate this blockchain tool into the Power Platform at the Microsoft Business Applications Summit conference on Monday in Atlanta. In particular, artificial intelligence and blockchain tools will be integrated in the company's PowerApps application building program and PowerBI business intelligence tool.
The Power Platform is a group of tools, including Power BI, PowerApps, and Microsoft Flow, designed for team jobs such as building applications, automating workflows to improve business efficiency as well as data analysis.
Microsoft has previously announced a few blockchain tools on its products. In May, the company introduced the Azure Blockchain Development toolkit for Ethereum's blockchain network. The toolkit is designed to support programmers who build applications with Microsoft's blockchain service platform called Azure Blockchain Service.
In the same month, the tech giant revealed it was building a decentralized identity network on Bitcoin's blockchain platform.
As reported at the end of May, the blockchain company at New York ConsenSys also announced a set of programming tools to support blockchain and Dapp to help new Ethereum software developers enter the market. The toolkit includes blockchain knowledge such as homogenous algorithms, smart contracts, incentive miners and security enhancements as well as token standards along with network size issues.
According to Cointelegraph